Installers
For the Fall 2017 Solarize NOVA campaigns (Solarize Alexandria and Solarize Loudoun), the installers are Prospect Solar and Solar Solutions for All.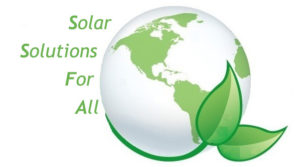 How we select our installers
LEAP issues a request for proposals to Virginia-based solar contractors for each of our solarize campaigns. We evaluate proposals based on price, equipment quality, and company business practices. We also give consideration for geographic proximity as we seek to support local business and minimize miles driven.
Are you a solar installer?
If you would like to receive future Solarize Request For Proposals (RFPs), please email us (info@solarizenova.org) or call us (703-517-7251‬).