Solarize NOVA
Solarize NOVA is a non-profit, community-based outreach initiative that brings solar power to people in their homes and businesses in Northern Virginia through our solarize campaigns.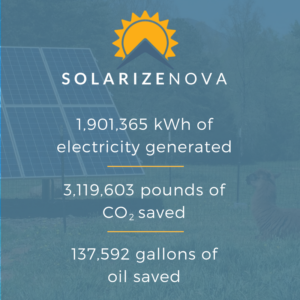 The benefits of the solarize campaigns include:
Our curr
ent solarize campaigns are:
New Solarize campaigns for NOVA and with Piedmont Environmental Council start April 2! More details coming soon. All campaign participants get access to education about solar power options for their homes or businesses, vetted solar contractors and preferred pricing.
Call us anytime (703-517-7251‬

) or send us an email (

info@solarizenova.org

).

We will gladly answer your questions about solar, help you find a qualified solar installer, and perform a free solar satellite assessment.
Sign up for our Solarize Newsletter to get announcements and information about our Solarize campaigns.